As an orthodontist, I recognize that I am blessed to work in a profession that has a lasting, positive impact in individuals' lives. As such, I know that I must be a good steward of my talents and gifts, so I can serve my patients to the best of my abilities and make a meaningful difference in their life experience.
Each day, I strive to take a memorable patient experience with me and reflect on it, so I can be grateful for my role. In this way, every patient I have the opportunity to spend time with and serve has a meaningful impact on my life; I am hopeful I make as much as a difference in patients' lives as they do in mine!
Background, Education, and Experience
Growing up in the Mint Hill area of Charlotte, I was drawn to the sciences, especially biology and how our bodies function. I also knew that I wanted to serve people, and my experience as an orthodontic patient of Dr. Thomas Arkle led me to investigate orthodontics while in middle school. Dr. Arkle encouraged my interest and mentored me as I pursued my dream.
After graduating from Independence High School in Charlotte, I attended the University of North Carolina-Chapel Hill. There I completed my:
Bachelor of Arts in Biology with Distinction
Doctorate of Dental Surgery (DDS) with Distinction
Master of Science in Orthodontics (MS)
Certificate in Orthodontics
After completing my orthodontic specialty training, in 2004, I was honored to join my mentor and partner in Arkle and Harris Orthodontics. We practiced together from 2004 until he retired in 2015.
Daily I reflect on the interactions I have and personal relationships that develop with patients as we embark on the orthodontic journey together. At heart, we are all relational beings and personal interactions and experiences mold our perspectives. It is a joy to share in these experiences with each person who comes to our office.
One of my favorite aspects of treatment is, as treatment is completed, reviewing a patient's starting point with them: their amazement at all we have accomplished, and how proud they are of their smile, is deeply rewarding!
Professional Affiliations and Continuing Education
I am proud of being recognized as a Diplomate of the American Board of Orthodontics, a certifying body that honors orthodontists who perform only the highest standards of orthodontic care. I am also an active member of the:
American Association of Orthodontists
Southern Association of Orthodontists
North Carolina Association of Orthodontists
University of North Carolina Orthodontic Alumni
Through these organizations I have access to numerous opportunities to further advanced my knowledge, skills, abilities, and services I provide. I regularly participate in study groups, as well as attend meetings, lectures, and seminars, in order to learn from the leading practitioners and researchers in orthodontics.
The specialty, like all areas of healthcare, is constantly changing. New techniques and technologies allow orthodontic treatment to be delivered more efficiently and comfortably, with greater accuracy and predictable, stable results. I strive to stay up-to-date with new, proven approaches that demonstrate true benefit for patients.
Beyond the Office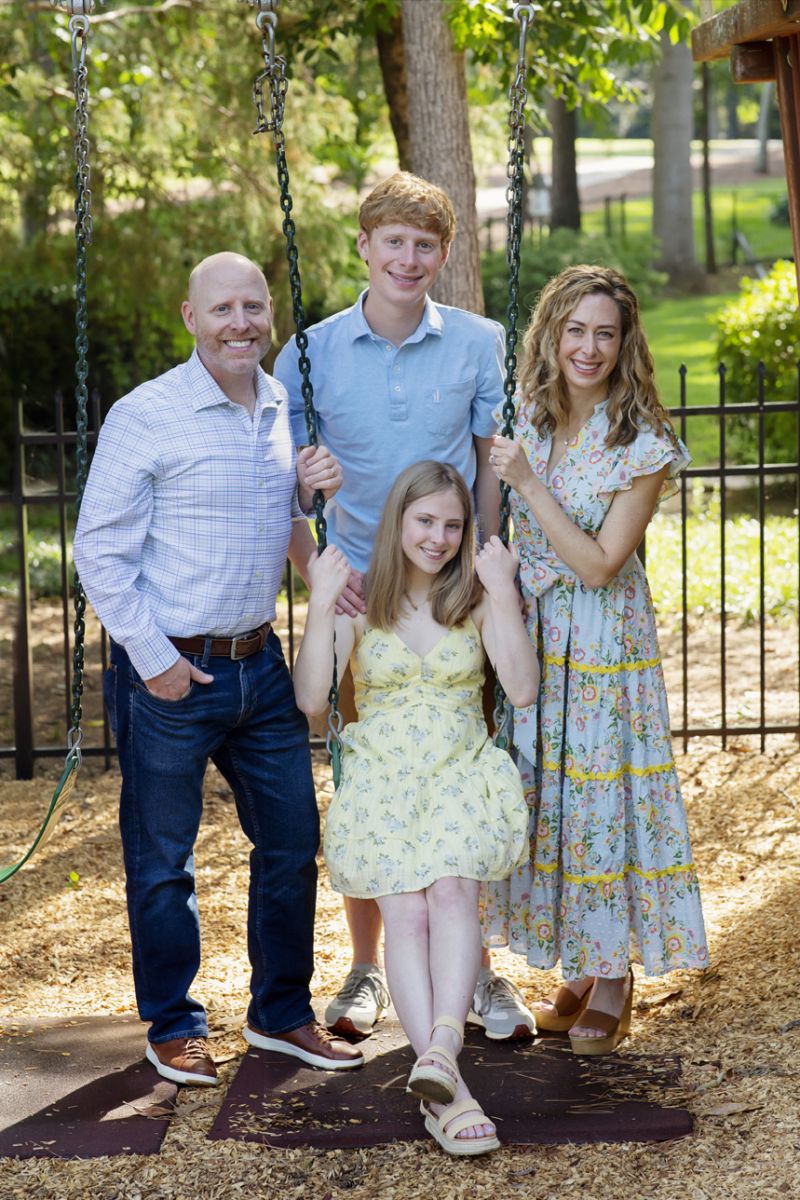 If not the office, you'll most often find me with family: wife Megan, son Will, daughter Avery, and Coconut, our cat. We enjoy camping and hiking, travel as often as we can, and love cheering for the UNC Tar Heels.
I am also very involved with and an active member of Uptown Church in Charlotte. Being involved in my church community gives me a way to focus on serving others spiritually, in that my profession/vocation primarily serves people physically and emotionally. Through my work, and my church, I enjoy contributing to a thriving community.