At Harris Orthodontics, we deliver advanced orthodontic care with a difference. Our patient-focused practice was built on the tenets of respect, responsibility, and delivery of the best modern orthodontics. Expect a decidedly different experience as a patient of our practice!
Dr. Christopher Harris is a Charlotte orthodontist who treats patients the way they would want to be treated: holding their health as well as their happiness in the highest esteem. Since 1983, we've built a loyal family of patients, and we've created beautiful smiles for a lifetime of optimal oral health and beauty. Dr. Harris will craft a personalized treatment plan that addresses your individual goals and suits your lifestyle.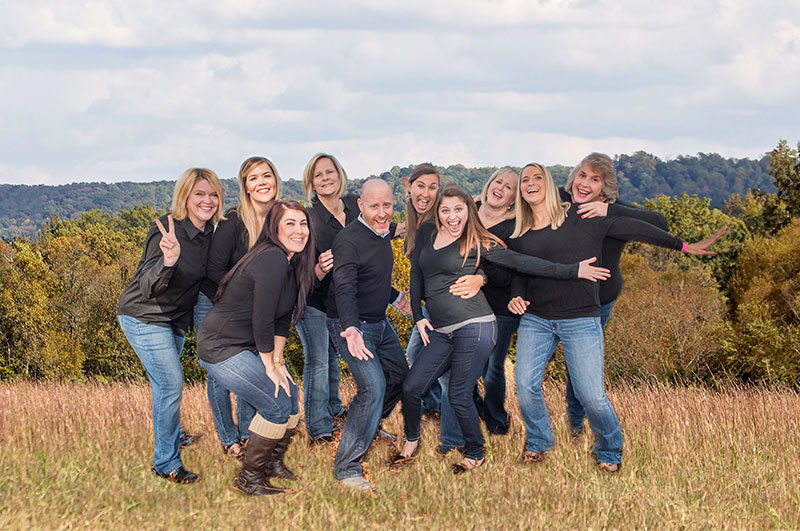 Why Choose Harris Orthodontics?
Care by a Board-Certified Orthodontist
Dr. Harris is a Diplomate of the American Board of Orthodontics, which signals his commitment to only the highest quality of care and outcomes. Few orthodontists have taken the extra step to have their treatment evaluated by a select board of their peers to certify that the standard of treatment they provide is of the highest quality. You can be sure that you will only get exceptional orthodontic care at our office!
Conservative Treatment Philosophy
We believe that everyone can enjoy the benefits of a more attractive smile and functional bite! Charlotte orthodontist Dr. Harris has adopted a conservative orthodontic methodology that takes into account each patient's individual needs and stage of dental development. Our children's Growth and Guidance Program exemplifies our conservative approach to treatment by delivering the right treatments at the right time to minimize or eliminate the need for additional therapies down the road. Dr. Harris understands the natural growth and development process, and he has honed his diagnostic skills to determine the most effective and timely treatments to remedy orthodontic problems.
Individualized Care with a Personal Touch
We offer a wide array of treatments to ensure you receive care that meets your specific needs. Whether you or your child opt for traditional braces, Invisalign® clear aligners, or self-ligating braces, you can rest assured that you'll receive the customized care you deserve.
Exceptional Charlotte Orthodontist and Staff
Our patients in Charlotte and the surrounding areas benefit from the training, expertise, and experience of our doctor and staff. We think you'll like our friendly, welcoming team! Each member of the Harris Orthodontics family is here to make your visit positive, fun, and successful. Our knowledgeable, skillful team members have been with us for many years, and they've built lasting relationships with each other and our patients. We'll take the time to make you feel like part of our family. Our high level of service is a hallmark of our practice, and it's something our patients have come to expect.
Call Today!
Contact Harris Orthodontics in Charlotte, NC at our Prosperity Village office to schedule your appointment with Dr. Harris. We're pleased to provide outstanding service and personalized orthodontic care to residents of Charlotte, Concord, Kannapolis, and surrounding communities.