I have a highly skilled and personable team: I am so proud to brag of their experience!
All of my clinical team members have been with me for at least 4 years and some for up to 26 years! Altogether, we have over 70 years of combined orthodontics experience and can easily say we have seen most everything. Even better, we have provided comfortable, effective care and lasting solutions to even the most complex cases!
My administrative team yearns to make positive lasting impressions with our patients and their families, and can handle any question thrown their way! Similarly, they have experience to pull from – both at our practice and before joining our team – and are attentive, accommodating, and resourceful.
My team members work hard, support and encourage one another, and love to laugh: with one another and with our patients. They make this office a joy!
~ Dr. Christopher Harris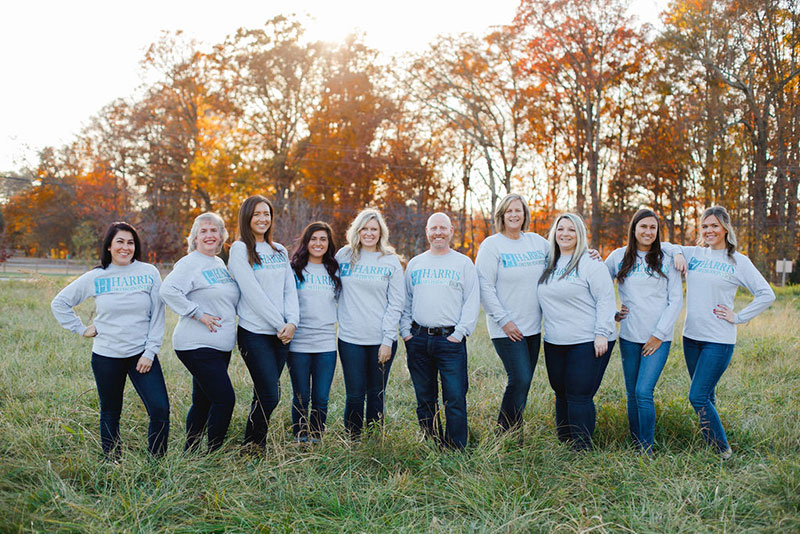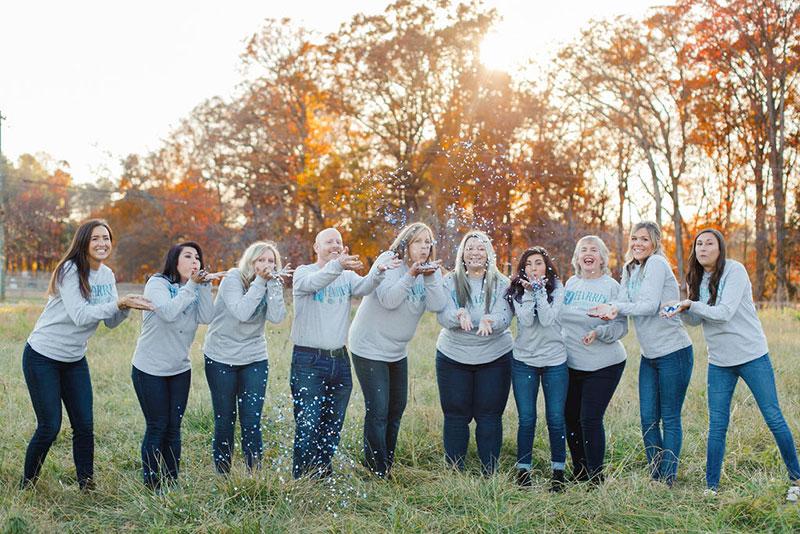 ---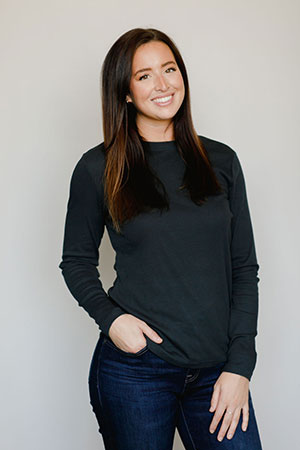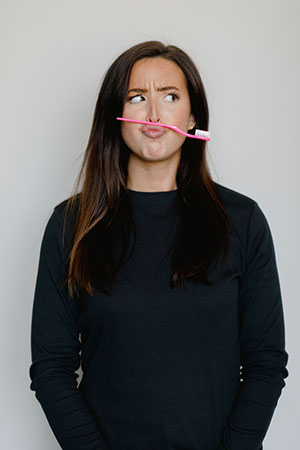 Kaleigh
Treatment Coordinator
As a member of this team, I am in charge of facilitating the new-patient process! I take new patients step by step through every part of their new journey in orthodontics. I work closely with Dr. Harris to ensure that every new patient is thoroughly educated on their specific treatment plan, while also giving them a taste of how our office and team work. Ultimately, my job is to create a blissful and welcoming environment for everyone that walks through our doors! Our patients never cease to inspire me; I am so fortunate to have the opportunity to get to know them and see their amazing transformations.
I recently moved to Charlotte in July 2016 from Rochester, New York. My brother and I moved to this exciting, ever-growing city to start new chapters in our lives. I soak up most of my free time surrounded by friends and family, and exploring new places around Charlotte. I love weekend football nights, a good day of shopping with some friends, eating lots of yummy foods, and relaxing whenever possible!
---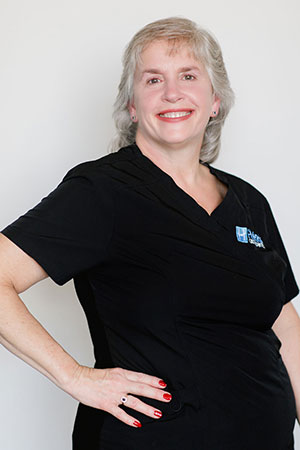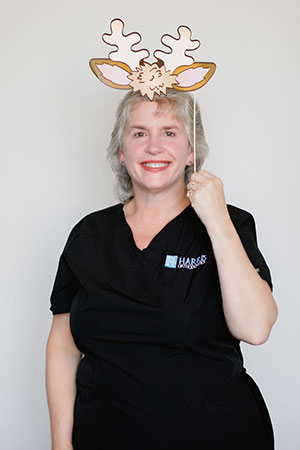 Judy
Clinical Coordinator / Orthodontic Assistant
As a clinical assistant, I help Dr. Harris place braces and adjust appliances. I have been working at Harris Orthodontics since 1993. I love working with our patients and seeing the changes that our practice has made in their lives. I also enjoy seeing the beautiful smiles they achieve through orthodontics. Dr. Harris is great at what he does; he is committed to his patients and his team, and we're all able to work together.
My husband Rob and I have two daughters, Tiffany and Brittany, and a Teacup Yorkie named Paisley. We also have one grandchild named Avery and we love spending time with her. Most of our free time is spent at our beach house and visiting with family and friends.
---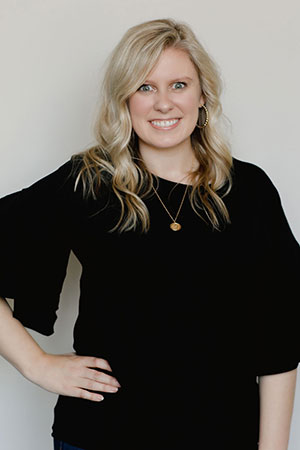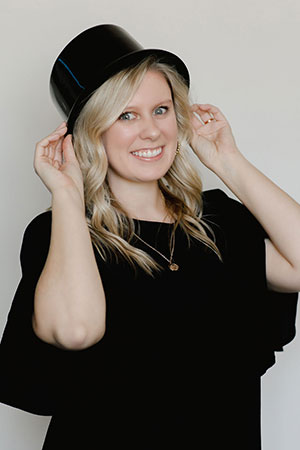 Brittney
Scheduling Coordinator
I earned my Bachelor's degree in Marketing from the University of North Carolina at Charlotte. Joining Harris Orthodontics in 2021, I work at the front office, where I help patients navigate scheduling. I enjoy the one-on-one interactions I have with patients and their families and cherish the friendships I've made with my coworkers. I couldn't ask for a better place to work!
My husband Dylan and I have been married for over a year. I really enjoy reading and am a huge Harry Potter fan! We also love to travel and volunteer at our church.
---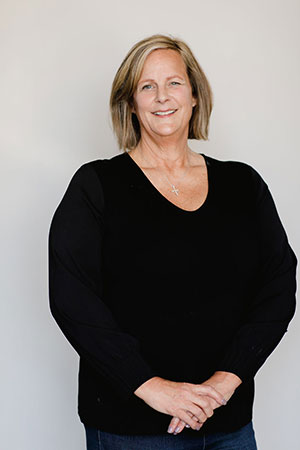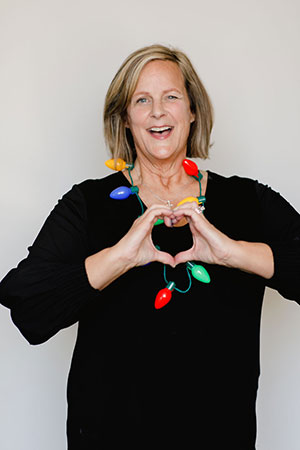 Martha
Office Manager / Financial Coordinator
I am so proud to be a part of Harris Orthodontics. I am only one of ten fabulous team members I consider my family away from home. As our office manager/financial coordinator, I handle all the financial aspects of the practice. This begins with the preliminary financial information at the start of treatment and continues until our patients have achieved their smile. We have the benefit of offering financial options within our practice and do not use any outside financing. This allows us more flexibility in the options we have available for our patients. My daily satisfaction comes from helping our patients with any financial concern and working together to remove any obstacles. It is a challenge to meet every need of every patient, but the reward is great when every effort is made to ensure our patients receive the excellent customer service they deserve.
I have been married for 30 years to my high school sweetheart. We renovated our farmhouse and I enjoy repurposing furniture and decorating. We love riding our motorcycle on long trips and love camping as well. My favorite time of the year is Christmas, which lasts all year long!
---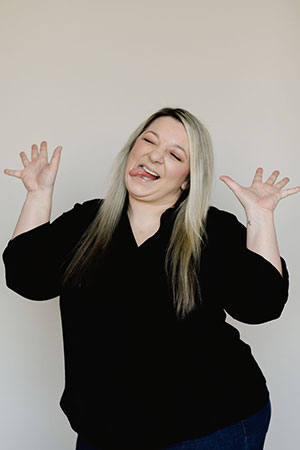 Anna
Scheduling Coordinator
Before joining Harris Orthodontics, I worked in oral and maxillofacial surgery for five years. I would coordinate maxillofacial surgeries with the hospital and anesthesiologist along with the doctor's schedule, in addition to getting the insurance approvals for the surgeries and make sure all the finances were taken care of. I brought all that experience and excitement for patient care to this office in 2019. I love to see patients progress from the start of treatment to the end!
Outside of work, I'm close to my family and friends. I have a dog named Chloe that I'm obsessed with. I love being near the water, music, and reading, too!
---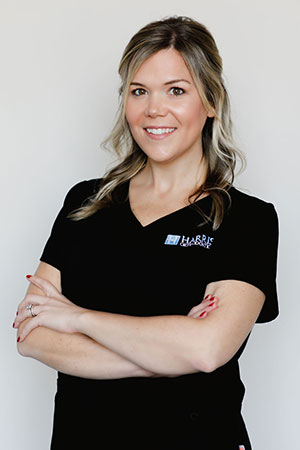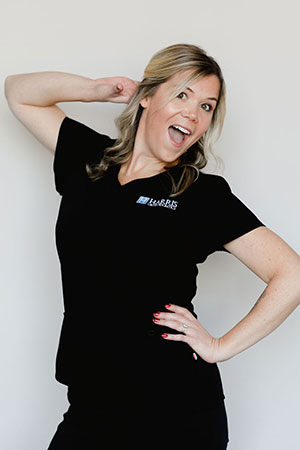 Christa
Orthodontic Assistant
I started in the field in 2008 and became part of the Harris Orthodontics family in 2011. I work in the clinic, assisting Dr. Harris with routine adjustments, putting braces on, and – best of all – taking braces off! I absolutely love working with people, especially kids, and being part of their journey to a better smile!
My husband and I have been together for over 15 years and married for over ten. We have two boys, Mason and Cameron, who are the loves of my life. Being a "boy mom" is the best! We also have two fur babies, Bentley and Piper. Our family loves traveling, going out on our boat on Lake Wylie, and we jump at any chance to be with our family and friends. We are also huge Carolina Panthers and Atlanta Braves fans; any time we have an opportunity to attend a sporting event or game, we're there!
Mallie
Orthodontic Assistant
Bio and Photo Coming Soon!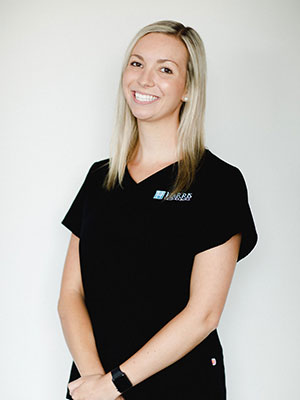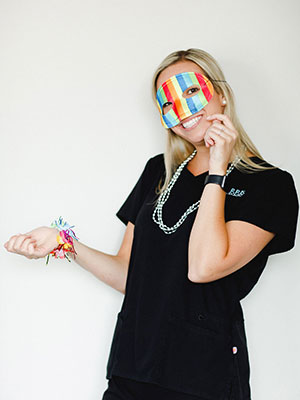 Keri
Orthodontic Assistant
I started with the Harris Orthodontics team in April of 2022 after being a veterinary technician focused on dentistry for animals. My passion for dentistry excelled into orthodontics and helping create smiles. I work as an orthodontic assistant in the clinical area assisting Dr. Harris with all things braces and Invisalign. I am also in charge of the lab area where retainers are made and appliances that are specifically made for each patient are ordered. My favorite part of this position is creating a relationship with each patient and seeing their smile transform from start to finish. It amazes me everyday the changes that occur with treatment! The day braces come off or Invisalign is complete is always the most rewarding, for the patient and our entire team!
In my free time, my fiancé and I love to go hiking with our Springer Spaniel and enjoy time with our family.