We recognize that all our patients are unique and deserve to receive orthodontic care that reflects their individual needs. Our experienced and talented team is committed to working with you and your family to create a comfortable, stress-free, and rewarding orthodontic experience every time you visit our practice.
We are pleased to welcome you and your family, and we look forward to working with you.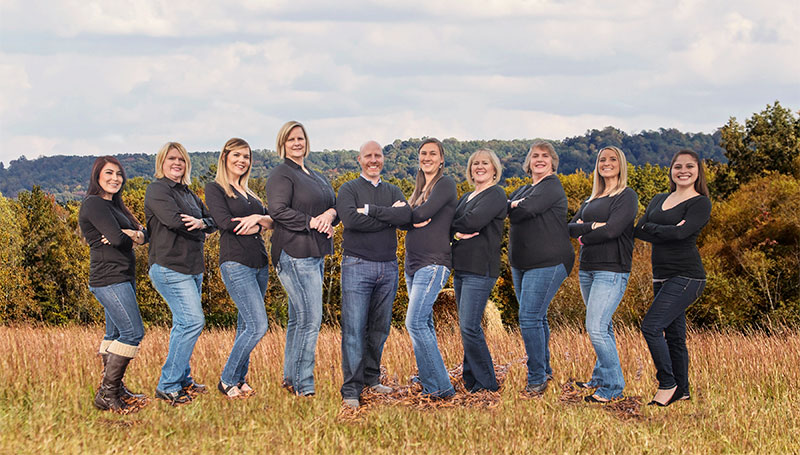 ---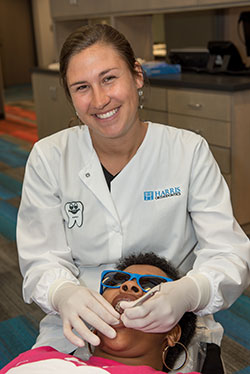 Ashlyn
Orthodontic Assistant
I joined the Harris Orthodontics team in 2014. As a clinical assistant, I enjoy working directly with our patients who assist Dr. Harris with placing braces and making wire adjustments. Dr. Harris is a great doctor. He explains everything and answers any questions I may have. Everyone here is great and so helpful, and we are always laughing and having fun!
My husband Adam and I have one daughter. We also have a lot of "fur babies," since I live on a farm. We are always outside with the animals! My hobbies are riding horses and barrel racing, and spending time with family and friends.
---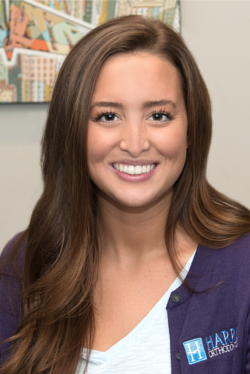 Kaleigh
Treatment Coordinator
As a member of this team, I am in charge of facilitating the new-patient process! I take new patients step by step through every part of their new journey in orthodontics. I work closely with Dr. Harris to ensure that every new patient is thoroughly educated on their specific treatment plan, while also giving them a taste of how our office and team work. Ultimately, my job is to create a blissful and welcoming environment for everyone that walks through our doors! Our patients never cease to inspire me; I am so fortunate to have the opportunity to get to know them and see their amazing transformations.
I recently moved to Charlotte in July 2016 from Rochester, New York. My brother and I moved to this exciting, ever-growing city to start new chapters in our lives. I soak up most of my free time surrounded by friends and family, and exploring new places around Charlotte. I love weekend football nights, a good day of shopping with some friends, eating lots of yummy foods, and relaxing whenever possible!
---
Judy
Clinical Coordinator / Orthodontic Assistant
As a clinical assistant, I help Dr. Harris place braces and adjust appliances. I have been working at Harris Orthodontics since 1993. I love working with our patients and seeing the changes that our practice has made in their lives. I also enjoy seeing the beautiful smiles they achieve through orthodontics. Dr. Harris is great at what he does; he is committed to his patients and his team, and we're all able to work together.
My husband Rob and I have two daughters, Tiffany and Brittany, and a Teacup Yorkie named Paisley. Most of our free time is spent at our beach house and visiting with family and friends.
---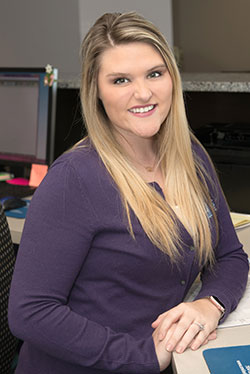 Brittany
Scheduling Coordinator
I bring a genuine enthusiasm to all aspects of my work. I will greet you with a glowing smile and am dedicated to helping you throughout your journey. I will cheerfully answer your phone call, take care of you as you check in, and assist in any administrative duties. A graduate of East Tennessee State with a BS in public health with a concentration in community health and health administration, my experience in the healthcare environment brings expertise and energy to my scheduling coordination position. This winning combination ensures that you will receive exceptional service and care when you visit Harris Orthodontics.
I recently relocated from Washington, D.C. to be with my fiancé Ryan in Charlotte. When I'm not in the office, I love cheering for the New England Patriots. I also love spending time with my two sweet nieces whom I love!
---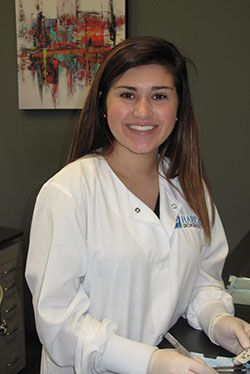 McKayla
Records Coordinator / Orthodontic Assistant
I graduated from Lake Norman Dental Assisting School and joined Harris Orthodontics in 2017. In addition to assisting Dr. Harris with patient care, I also coordinate our new patients' labs. Working one-on-one with patients is one of the best parts of my job. Each person is unique and goes through a very inspiring smile journey. It's a wonderful thing to witness!
I enjoy spending my free time with my lab named Ellie. We love to go hiking!
---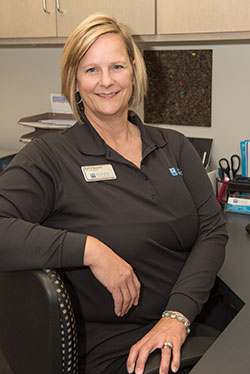 Martha
Office Manager / Financial Coordinator
I am so proud to be a part of Harris Orthodontics. I am only one of ten fabulous team members I consider my family away from home. As our office manager/financial coordinator, I handle all the financial aspects of the practice. This begins with the preliminary financial information at the start of treatment and continues until our patients have achieved their smile. We have the benefit of offering financial options within our practice and do not use any outside financing. This allows us more flexibility in the options we have available for our patients. My daily satisfaction comes from helping our patients with any financial concern and working together to remove any obstacles. It is a challenge to meet every need of every patient, but the reward is great when every effort is made to ensure our patients receive the excellent customer service they deserve.
I have been married for more than 25 years. I love interior design and renovating my house. I also love Christmas and could celebrate it all year!
Anna
Scheduling Coordinator
---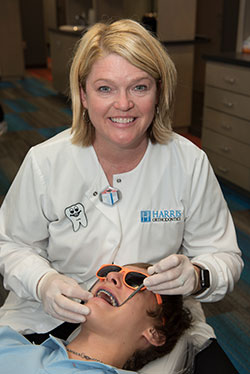 Patty
Orthodontic Assistant
I have been working with Harris Orthodontics since 1994. I love working in orthodontics, getting to know my patients, and using different techniques to give each of our patients their own unique smile. As an orthodontic assistant, my job is to help Dr. Harris with each treatment and to make sure our patients feel comfortable during every office visit. Our team here is wonderful! Everybody has a great sense of humor, great personalities, and compassion for our patients. We make beautiful smiles and change lives every day!
My husband Scott and I have two sons, Austin and Tanner, and two dogs, Duke and Bowser. When I have free time, I enjoy rose gardening, listening to country music, and line dancing.